Inbound marketing has become the new norm for most businesses. But email marketing is still a powerful tool for customer engagement. It's not just a way to send emails; it's also a great way to build relationships with customers and increase sales.
Email marketing is a proven method for increasing conversions and improving customer retention. However, many companies overlook its power because they don't understand how to use it effectively. This post will help you figure out where your company stands in terms of customer engagement and how to get started using email marketing to improve customer engagement.
I'll share examples of each stage of the funnel and explain why email marketing works well in each phase. Then we'll talk about how to make sure your messages are effective and personalized. Finally, I'll provide tips for making sure your email campaigns are optimized.
Did you know that:
Compared to average customers, engaged and loyal customers can help boost a company's revenue by 23%, according to a recent Gallup survey. Source: fulcrumtech.net
Increasing customer engagement rates was the most important goal for 58% of marketers and the most significant barrier for 44% of marketers. Source: campaignmonitor.com
According to Constant Contact, the average ROI for email marketing is $38 for every $1 spent. Source: revechat.com
Why Use Email Marketing
Email marketing can be extremely cost-effective, as it can be sent to a larger number of emails to many recipients with very little cost.
Email marketing can target very specific audiences, as email addresses can be collected from a variety of sources, including databases of contacts, social media, and other marketing-related sources.
It's also easy to develop and measure customer relationships, as well as to track customer behavior and preferences.
Email is ubiquitious1, meaning that almost everyone on Earth has an email address.
Top of the Funnel Email Marketing: Awareness Stage
Email marketing has been proven to be a powerful way to build relationships and generate leads. Whether you're looking to promote a new product or service, or simply want to increase your reach, following these tips will help you create an effective funnel email marketing campaign.
The first step is to provide value to your audience. This means creating educational content that is both interesting and useful, and that you can trust. By offering lead magnets for email addresses, you'll make it easy for your customers to join your list.
The next step is to authentically engage with your customers. This means being open and honest, and sharing stories and case studies that resonate with them. It also means providing inspiration and thought leadership content. By doing this, you'll build trust and create a relationship with your audience that will lead to more leads.
Finally, think about how you can use email marketing to generate leads. You can offer free trials, create a ticketing system, or run a contest. The goal is to create a long-term relationship with your customers, and to generate enough leads to convert them into paying customers.
Examples of the top of the funnel – Awareness – stage content



Middle of the Funnel Email Marketing: Consideration Stage
If you want to see results from your email marketing efforts, you need to start by engaging with your customers at the consideration stage. This is the stage where you want to establish authority and deepen the relationship you have with them. By reactivating inactive customers and using their purchase history to send customized offers, you can increase your email engagement and effectively drive more leads to your sales funnel.
Segmenting your email lists is another important consideration at this stage. Doing so will allow you to send the right message to the right customer at the right time, resulting in increased email engagement and conversion rates. Creating clear and easy-to-use calls to action is essential for driving results from your email marketing campaigns.
Email marketing is a powerful tool that can help you increase customer loyalty and drive sales. By implementing strategies at the consideration stage, you will see positive results.
Examples of the middle of the funnel – Consideration – stage content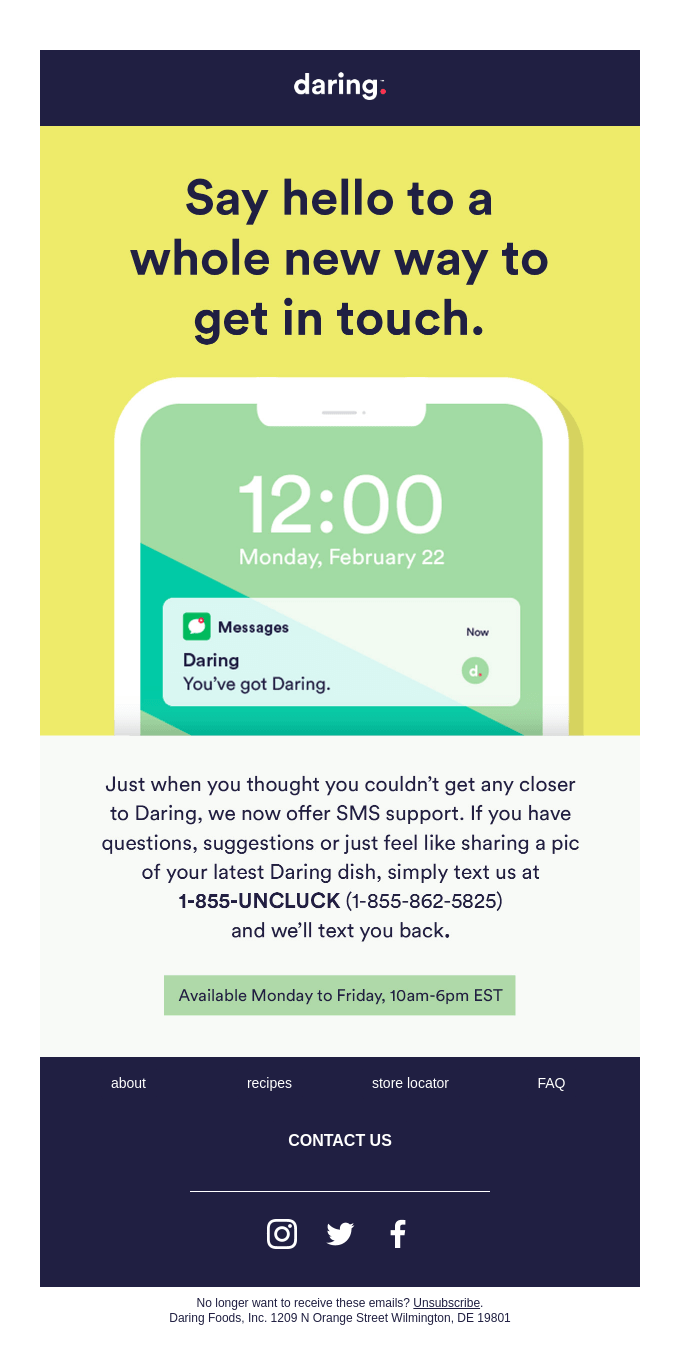 Bottom of the Funnel Email Marketing: Conversion Stage
Bottom of the Funnel email marketing is all about converting leads into customers. You want to keep your email message short and sweet in order to keep your customers interested. Use bullet points and brief paragraphs to break down information into digestible chunks. Always include a strong call to action that will increase conversion rates. Furthermore, send highly targeted promotional emails that will increase chances of conversion. Preempt the objections your customers might have and kill them with persuasive copywriting. Consider A/B testing your most valuable offers to see which ones work best. Finally, keep customer engagement top of mind by ensuring that your customers are satisfied after the sale.
Examples of the bottom of the funnel – Conversion – stage content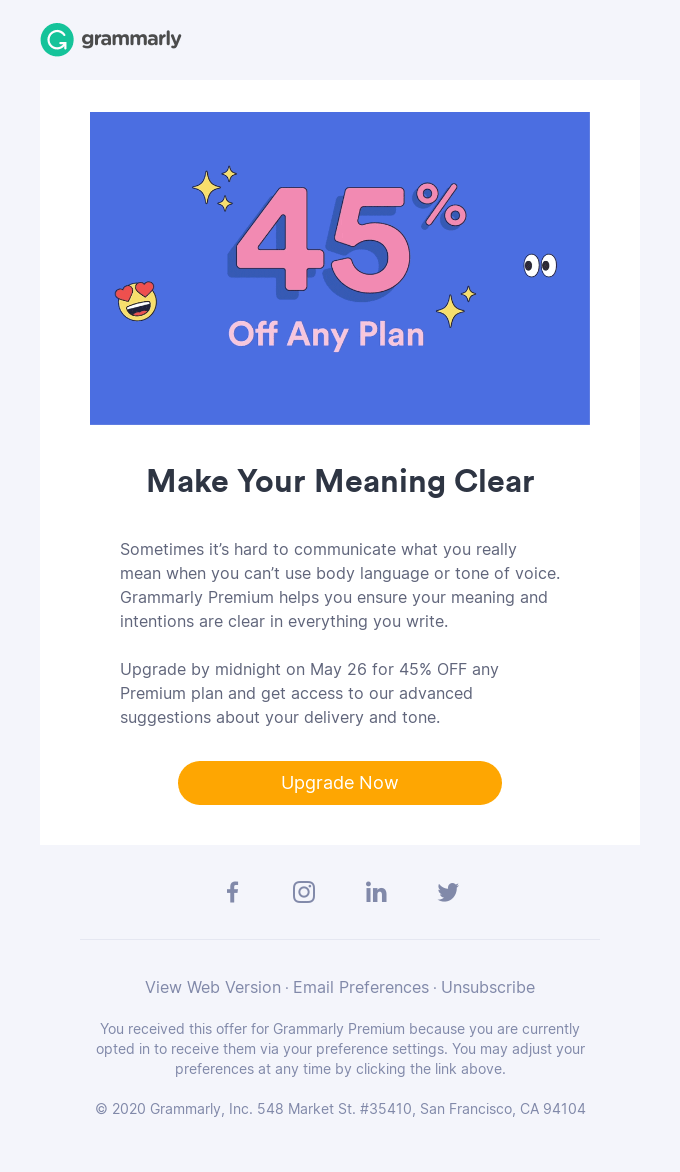 Repeat Funnel: Getting Customers Coming to Back to You
Email marketing is one of the most effective ways to get customers to come back to your business. By constantly contacting them and providing valuable content, you can build a lifetime customer base.
Email marketing is a powerful tool for customer retention and reengagement. By using dynamic and storytelling content, you can keep your customers engaged with new content and offers that are relevant to them. This will help you keep your customers coming back to your email marketing campaigns, and it will also help you to increase your conversion rates.
However, your retention strategy should not be based on guesswork. In order to make sure that your customers are sticking around, use data analysis to create a strategy that is best suited to your store. For example, if you have a high percentage of customers who purchase a certain product category, focus your marketing efforts on that area.
If re-engagement is the goal, even as things change, stick with a strategy that's always proven to be effective: dynamic content.
Source: campaignmonitor.com
Similarly, if you observe that many of your customers leave your store within a certain amount of time, you might implement a loyalty program. This will not only keep your customers happy, but it will also help you make more profits.
Finally, it is important to keep your customers interested by sending them valuable content every week. By doing this, you can ensure that they keep coming back to your store and help increase customer lifetime value.
Examples of a repeat stage email



Best Practices to Engage with Your Audience with Email Marketing
Engagement is a two-way street. Your customers must also be engaged in order for you to be successful. Here are a few best practices to follow in order to engage with your audience and generate leads and sales:
Be compelling: Start your emails with a strong opening that grabs the reader's attention and keeps it.
Offer value in exchange for customer attention: Marketing should be seen as a service rather than interruption. Offering value in exchange for customer attention is what makes engagement marketing work.
Set clear goals for your customer engagements strategy: You need to know what you want to achieve with your customer engagement, and then establish measurable goals to help track progress.
Email design should be easy to read and understand: Your customers should be able to get the most out of your emails without too much hassle.
Design for mobile-first: Make sure your email designs are responsive so they look good on all devices. Not only will this help you keep your readers on your site longer, but it also encourages them to open and read your emails on their devices. A Hubspot report found that a majority (41%) of email views came from mobile devices, followed by desktop (39%)
Use powerful subject lines: Infuse emotion into your subject lines to make them more compelling. Use action verbs that inspire, well, action!
Send emails based on real-time behavioural triggers: Tracking customer behaviour will help you send emails based on real-time triggers, which will increase the chances of generating leads and sales.
Ask for feedback after every interaction: Getting feedback after every interaction will help you improve your email marketing strategy.
Unsubscribing is a natural process. It's important to always keep an eye on unsubscribe rates, as they can indicate that your email campaign is not being received as intended. If your unsubscribe rate is consistently high, it may be time to rethink your email strategy and make adjustments.
Be consistent: Customers respect brands that are consistent in their communication and have a reliable brand voice. This is something we ourselves struggle with.
Conclusion
By using email marketing, you can improve customer engagement in each stage of the funnel. For example, you can use email marketing to engage customers at the pre-purchase stage by providing valuable information and coupons. You can also use email marketing to keep customers engaged in the buying process by providing feedback on their purchase and follow up with them afterward to ensure they are satisfied. Email marketing can be used to re-engage customers who have stopped buying your product or service by offering incentives such as free products or discounts. Finally, email marketing can create a sense of community among your customers, by providing exclusive content or opportunities to win prizes. By using email marketing in the right way, you can keep your customers engaged and loyal, leading to increased sales and bottom line success.