Choosing the right content creation agency is a maze of options and costs. This post is your map. We'll guide you to agencies that deliver quality without emptying your wallet. Make your content investment count.
What Does a Content Creation Agency Do?
You're not here for a beginner's guide; you're here because your business needs a content marketing strategy that delivers real results. Let's get to the point. A top-notch content creation agency offers a complete content strategy, tailored to meet your unique needs:
SEO Content Development: Crafting high-quality content that both search engines and your target audience will love.
Landing Pages: The critical juncture where potential customers decide whether to engage with your brand or move on.
Infographics: Visual storytelling that simplifies complex data for your audience.
Email Marketing: Targeted campaigns that convert, not just run-of-the-mill newsletters.
Video Production: Capturing your brand's message when words alone won't do.
Social Media Management: Strategic content promotion and community engagement on social media platforms.
Ebooks: Long-form content that establishes your brand as an industry authority.
Video Scripts: The backbone of any successful video marketing strategy.
Case Studies: Real-world examples that prove your solutions work.
How-to Guides: Content that solves problems and adds value for your audience.
Copywriting: From landing pages and ads to websites and emails, words that compel action.
Ghostwriting: Expertly crafted content that speaks in your voice, without the byline.
Each of these services should be a cog in your overall digital marketing strategy, aimed at driving business growth and customer conversions. Choose an agency that understands this holistic approach and can offer a wide range of content marketing services – either in-house or in seamless collaboration with specialized teams.
How to Choose a Content Creation Agency?
Proven Expertise: Opt for an agency with a track record in creating SEO-optimized content that engages your target audience.
Client Reviews: Positive feedback from recognizable clients can indicate the agency's effectiveness in driving customer conversions.
Cost-Effectiveness: Look beyond the price tag; consider the ROI. High-quality content can be a cornerstone of your digital marketing strategy.
SEO Skills: Choose an agency with a deep understanding of content optimization for SEO to ensure your content ranks well.
Team Collaboration: Make sure the agency can integrate with your in-house teams, whether it's email marketing or graphic design, to offer a full-service marketing agency experience.
Clear Communication: Opt for an agency that values transparency and provides regular updates, ensuring engaging content creation.
Scalability: As your business grows, so will your content needs. Choose an agency that can adapt, whether it's blog posts, social media content, or email newsletters.
Make a choice that aligns with your business model and propels your business growth.
Let's go over the top seven pocket-friendly content creation agencies you should consider for your next content marketing engagement.
1. Paretoid Marketing: Where Effort Meets Execution
At Paretoid, we've learned that understanding search intent is crucial for content optimization and ensuring your article gets indexed by Google. It's a foundational step in any content marketing strategy, one that many content creation agencies might overlook. We always maintain a robust content plan – tailored to achieve the set business goals – to execute for each of our clients.
Our Approach to Content
Our approach involves a deep dive into the top-ranking articles for your chosen keyword. Whether it's a landing page, how-to guide, listicle, or case study, we aim to understand what type of content resonates with the target audience. Then we craft an outline that emulates these high-performing pieces of content.
The Paretoid Article Writing Workflow
Our, as on date, 27-step article writing workflow is designed to cover all bases in content production. From search intent research to keyword optimization, we aim to deliver high-quality content that contributes to business growth and customer conversions. And we extend our content marketing services beyond just publishing. We engage in blog promotion through various digital marketing channels like paid ads, email marketing, and social media management.
Copywriting at Paretoid
When it comes to copywriting, we're all about maximizing the returns on your content investment. We assess the customer awareness level and tailor the copy to engage potential customers effectively. It's our way of ensuring that every piece of content, from blog posts to email newsletters, works as a cog in your overall digital marketing strategy.
Why Specialization Matters
What sets us apart? Paretoid is 100% focused on content creation. This laser focus allows us to constantly hone our skills, translating into tangible benefits for our clients. Being specialized means we have to be at the top of our game in content creation to meet our own sales goals, and this commitment to excellence is what we bring to every project.
Industry Agnostic
We're industry agnostic, capable of diving into any sector with ease. Our processes for research, study, and unpacking complex concepts have enabled us to work across diverse fields in B2B —insurance, travel, EdTech, food consulting, creative agencies, community platforms, and more.
Our Track Record
Since 2012, we've had the privilege of working with diverse brands in various industries. Companies like MediBuddy, Acko, and Motionify have trusted us with their content marketing needs, and we aim to produce 20 pieces of engaging content each month, always optimized for both search engines and user engagement. We strive to be one of the top content marketing agencies in the world.
Services offered:
Content Strategy Development
Blog Content Writing
Search Intent Research
Keyword Optimization
Content Promotion
Email Marketing
Social Media Management
Copywriting for Ads, Websites, and Emails
Pricing: Flat $1,500 per month for content marketing implementation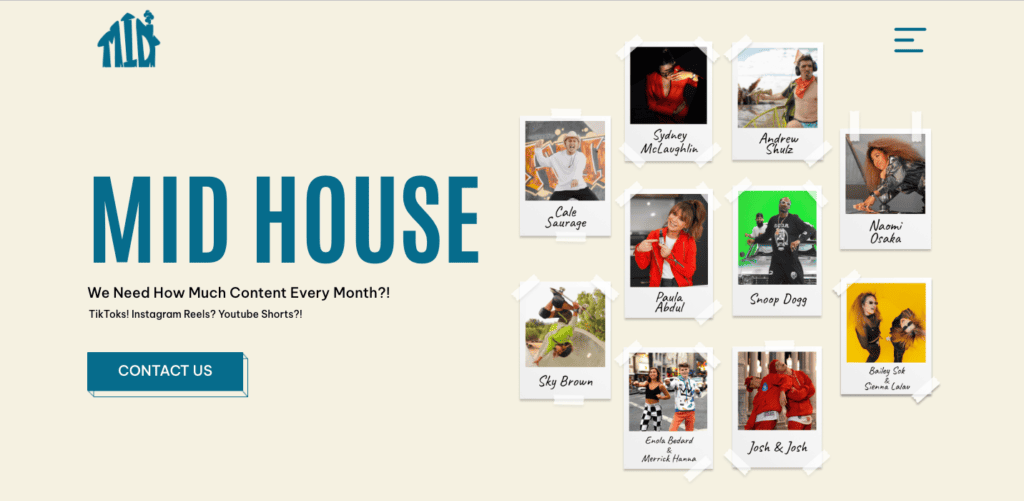 Mid House specializes in content writing and branding, offering a tailored approach to marketing strategies. They focus on high-quality, SEO-friendly content that effectively reaches target audiences.
Comprehensive Yet Affordable
Their services extend to social media and email marketing, web design, and video production. Despite this wide range, they maintain affordable and transparent pricing, making them a go-to for budget-conscious businesses.
Team Excellence
With a seasoned team of creators and marketers, Mid House is committed to delivering projects on time and meeting client expectations.
Pricing: Starts from $1,000 and $50 – $99 / hr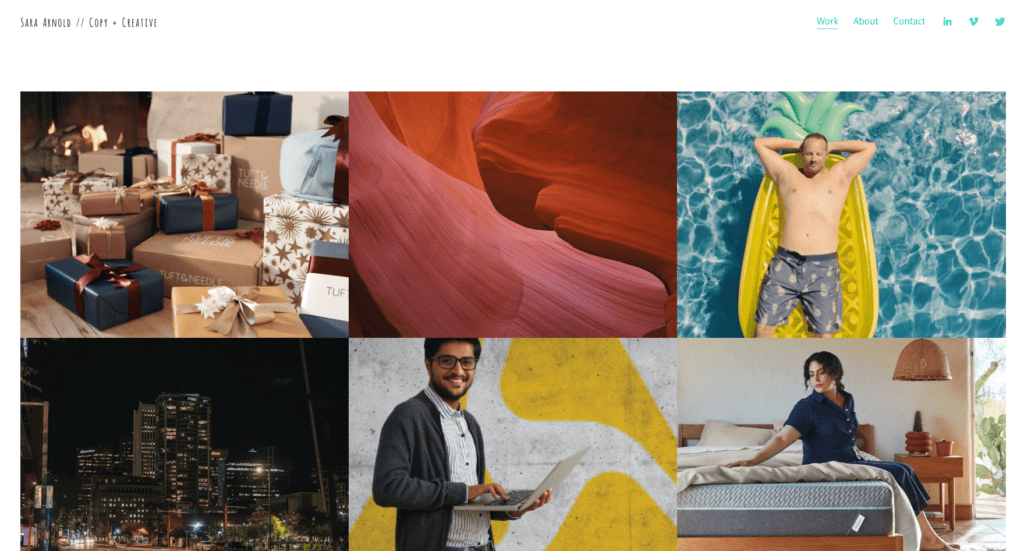 Sara Arnold isn't just a freelancer; she's a seasoned professional with over a decade of experience in content creation. Specializing in everything from SEO copywriting to social media content, she's a versatile choice for any business.
Transparent and Affordable
Sara stands out for her transparent pricing and competitive rates. No hidden costs, just high-quality content designed to give you a solid return on investment.
Quick and Reliable
Known for her quick turnaround and reliability, Sara is committed to facilitating brand growth for her clients across multiple industries.
Pricing: Starts from $1,000 and $50 – $99 / hr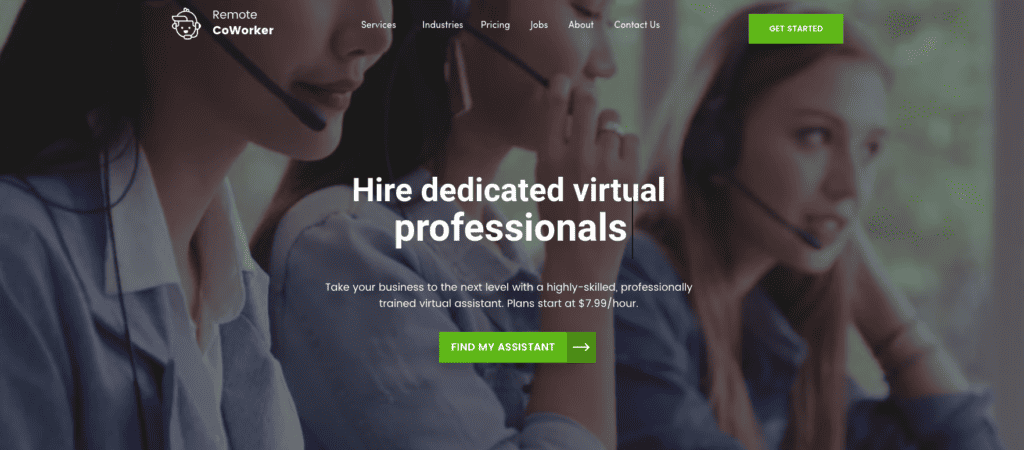 Remote CoWorker isn't just another freelancing outfit; it's a seasoned veteran with over eight years in the game, offering cost-effective outsourcing solutions. They excel in providing virtual assistants who can tackle everything from customer service to digital marketing tasks.
Affordable Flexibility for Any Budget
With rates starting as low as $5.99 per hour, Remote CoWorker delivers value-packed packages that can accommodate any business budget. They're not just cost-effective; they're versatile, offering skilled pros across a multitude of disciplines.
Not Your Typical Content Creators, Yet…
While content creation isn't their forte, don't count them out. Their top-notch administrative services can liberate your schedule, giving you the freedom to concentrate on your creative endeavors.
The Takeaway
If you're a business owner, and need to optimize your operations, Remote CoWorker provides the essential support to keep things running smoothly.
Pricing: Starts from $1,000 and < $25 / hr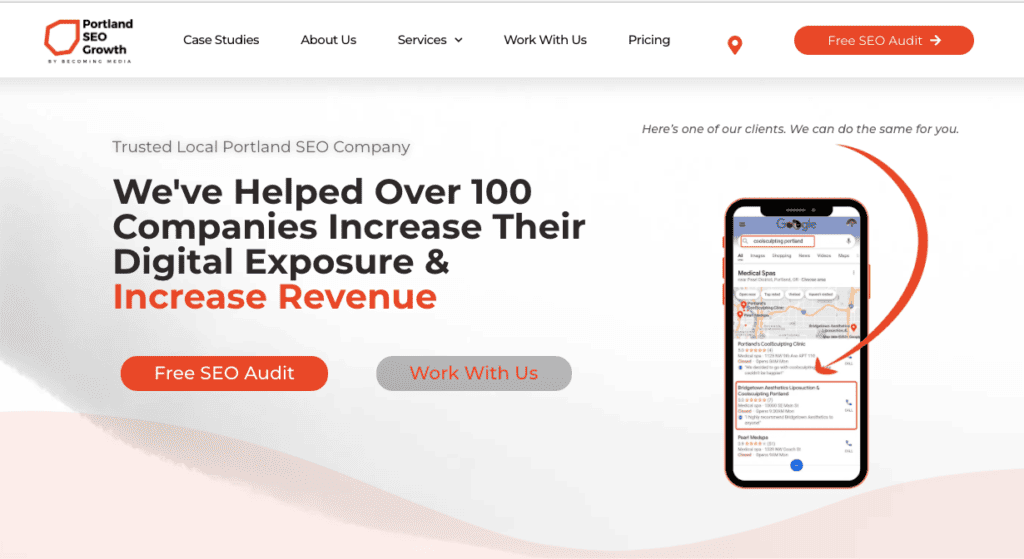 Situated in the heart of Portland, Oregon, this digital marketing powerhouse specializes in search engine optimization (SEO). Their 24-strong team, largely made up of US military spouses, combines top-notch professionalism with a warm, approachable vibe.
Affordable Excellence, Proven by Reviews
With packages starting at just $1,000, they offer budget-friendly solutions that don't skimp on quality—as their impressive 5.0 average review rating attests.
Focused Yet Versatile SEO Services
They provide a comprehensive suite of SEO offerings, from keyword research to link-building. They're especially effective for affiliate marketing sites, where more traffic directly boosts ad revenue.
Tailor Your Choices
If you're more inclined towards content creation than SEO, you might want to look elsewhere. While Portland SEO Growth Partners shines in specialized SEO, they may not be the best fit for a more expansive content marketing approach.
Pricing: Starts from $1,000 and $25 – $49 / hr
6. Search Berg: Years in the Game
Search Berg has been in the digital marketing field for over a decade, completing more than 15,000 SEO projects. They offer a range of services, including SEO, PPC campaigns, and website design.
Clear Pricing
Their pricing is straightforward and competitive, with no hidden fees. They aim to tailor their services to your specific business needs, making them a flexible choice for various types of businesses.
A Focus on SEO
While they are proficient in SEO, their content creation services might not be as extensive as those from agencies that specialize only in content marketing. They're a suitable choice if you're looking to improve your digital presence mainly through SEO.
Consider Your Needs
If specialized content creation is your primary goal, other agencies might align better with your needs. Search Berg is more geared towards businesses seeking a well-rounded digital marketing solution with a strong focus on SEO.
Pricing: Starts from $1,000 and $25 – $49 / hr
7. The Dallas SEO Company Inc. (Haitna): Diverse Service Offerings
Based in Dallas, Texas, The Dallas SEO Company Inc., also known as Haitna, offers a mix of digital marketing services. They specialize in SEO (60%), Digital Strategy (20%), Content Marketing (10%), and Social Media Marketing (10%), providing a well-rounded approach to meet your business's unique needs.
Tailored Strategies
The team at Haitna is skilled at crafting strategies that resonate with your target audience. They're known for delivering measurable results, making them a solid choice for businesses aiming to expand their online footprint.
Transparent Pricing
Their pricing is competitive and clear, with most projects falling under $10,000. The cost varies depending on the project's complexity and duration, and they have an impressive overall cost rating of 4.9 out of 5.
Strengths and Limitations
While they excel in SEO and have a stellar client satisfaction record, content marketing makes up just 10% of their service focus. If content creation is your main goal, you might want to explore agencies with a more content-centric approach.
Pricing: Starts from $1,000 – $10,000 and $25 – $49 / hr
Final Takeaways: Making Your Content Investment Count
Choosing the right content creation agency is a critical decision that can significantly impact your business's digital footprint. The options are many, but your focus should be on finding an agency that aligns with your specific needs and budget. Whether you're looking for specialized SEO services, comprehensive content strategies, or cost-effective solutions, there's an agency out there for you.
We, at Paretoid Marketing stand out for our laser focus on content creation, offering a 27-step article writing workflow that covers everything from search intent research to content promotion. If you're looking for an agency that lives and breathes content, we are a strong contender. To design your content marketing strategy that fuels your lead generation goals, contact us today.
Mid House and Sara Arnold Copywriting & Creative offer quality and affordability, each with their unique strengths in content writing and branding. Remote CoWorker provides a different kind of value, offering administrative support that can free up your time for creative endeavors.
Portland SEO Growth Partners and Search Berg are excellent choices if SEO is your primary focus, offering comprehensive services to improve your site's search engine rankings. The Dallas SEO Company Inc. (Haitna) offers a diverse range of services but leans more towards SEO and digital strategy.
Remember, the best agency for you will offer a blend of expertise, cost-effectiveness, and scalability, tailored to meet your unique business needs. Make your content investment count by choosing wisely.
So, take your time, weigh your options, and make an informed decision. Your content marketing strategy—and your ROI—will thank you.